Alaska Book Week is a statewide celebration that annually celebrates the multi-faceted ways that we appreciate books, from readings to panels, lectures, discussions, and youth activities.
 This is an invitation to participate in Alaska Book Week 2020 which will take place from about October 2 to October 9. We consider "week" liberally. Events in the few days before and after this calendar week can be included.
Despite difficult and changing circumstances we are committed to making Alaska Book Week a lively, stimulating event-filled time. In the past, events included on our calendar were live, in-person events. This year we encourage participants to coordinate virtual events—e.g., video interviews, Zoom author or publisher talks about their books, readers' reactions to books, exhibits on websites—that we can link to from our Alaska Book Week website or that we can add to our YouTube channel.
To participate in Alaska Book Week, email the following information:
who is putting on the event
what its purpose is
how and when it takes place
Send any images such as book covers, author headshots, logos, venues or other artwork that will help us to publicize your event and Alaska Book Week in general. Information about the events will be posted on the Alaska Book Week website and Facebook page and through other social media and traditional media outlets.
akbookweek@gmail.com
907-786-4379
http://www.alaskabookweek.org/
Something for everyone during
Alaska Book Week
Preliminary Schedule of Events
Ongoing,
Deadline, September 28
Haiku Invitational. Alaska Book Week invites you to submit haiku celebrating the ways that reading about Alaska or works by Alaskans has enhanced your world. Traditional Japanese haiku is a 17-syllable, three-line poem typically written in 5/7/5 syllable count. "Haiku, Alaska!" is your chance to combine the simple joy of reading with the directness of the haiku form. 
How to submit: You can submit your haiku to: akbookweek@gmail.com
Deadline: September 28
You may submit up to three haiku. 
All entries will be reviewed for appropriate content and posted to the Alaska Book Week Facebook page and on the website.
By submitting your work, you affirm that writing is original and your own
No cash prizes awarded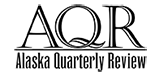 Virtual Reading Series. In partnership with The Center for the Narrative and Lyric Arts and the Anchorage Museum, AQR will launch a virtual reading series this fall that will feature poets and writers who have appeared in AQR. The series will run from October 2020 through May 2021. All of the events are planned for Sundays and the inaugural event is on October 4th during Alaska Book Week.
October 5
Time: To Be Announced
Hometown, Alaska. Host Kathleen McCoy welcomes  Alaska State Writer Heather Lende. Heather will discuss her new book, Of Bears and Ballots, and take listener calls during this LIVE call-in show.
Date and
Time: To Be Announced
Jamey Bradbury, author of The Wild Inside, and Sharon Emmerichs, author and UAA Professor of English, will discuss getting an agent and getting published. This will be a recorded Zoom conversation. 
Date and
Time: To Be Announced
Mountain climber, author and UAA Professor David Stevenson plans to join three of his mountaineering colleagues to discuss their passion for high places. He will attempt to bring together virtually, climbers from Colorado, Thailand, and Talkeetna.